Employers and Apprentices gather to celebrate the hard work and dedication our apprentices have displayed over the year by attending the Annual Apprenticeship awards
On Thursday, 9th February 2023, in the midst of National Apprenticeship Week, Apprenticeships at Salford City College hosted their apprentices, employer partners, stakeholders and colleagues with an evening of celebration at the Annual Apprenticeship Awards.
The event took place at FutureSkills at MediaCityUK, with guests treated to networking, drinks and canapés before an awards event where businesses and apprentices would be recognised and awarded for their commitment to apprenticeships.
Hosted by Allan Milne, Director of Apprenticeships and Employer Engagement at Salford City College Group, and with key note speeches from Group Principal and CEO at Salford City College Rebecca Parks, apprentices Lauren Dickinson-Smith, and Christopher Ademola, guests were able to hear first-hand why apprenticeships are so important for both businesses and individuals.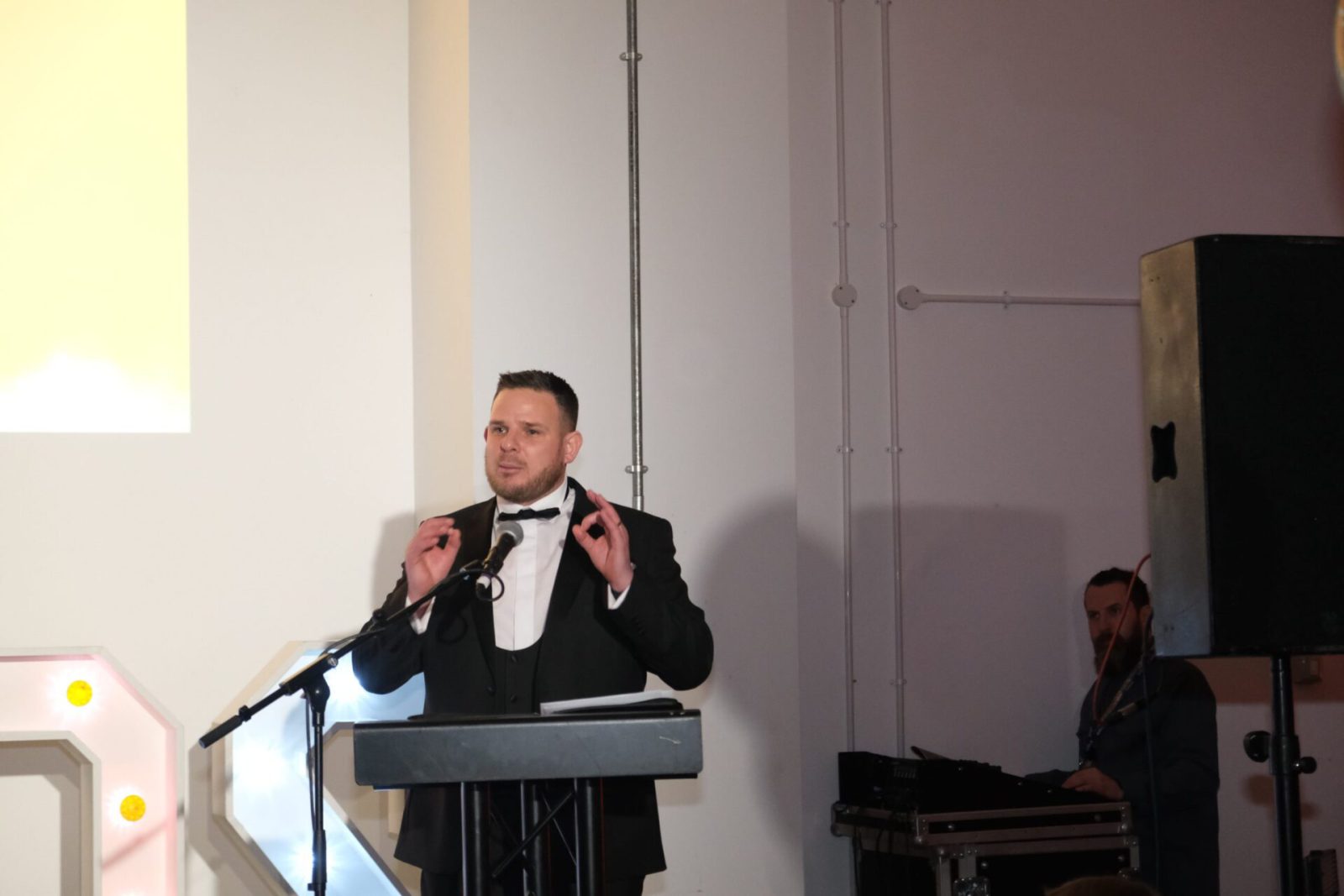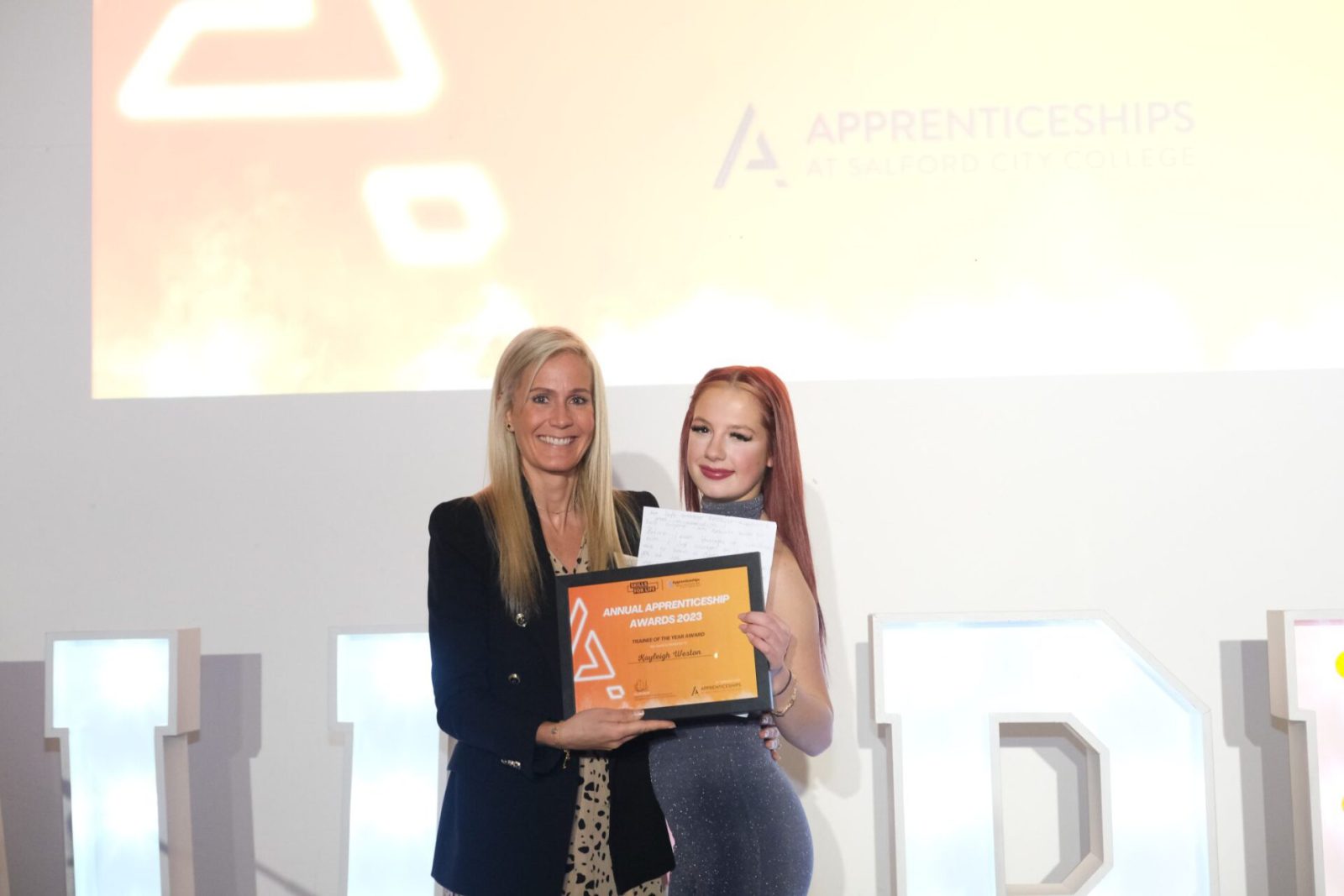 Musical performances graced the stage, before awards were presented to apprentices who have gone above and beyond in their work, have excelled in their apprenticeship, are a great asset to their business and have brought unique and fresh ideas to their organisation.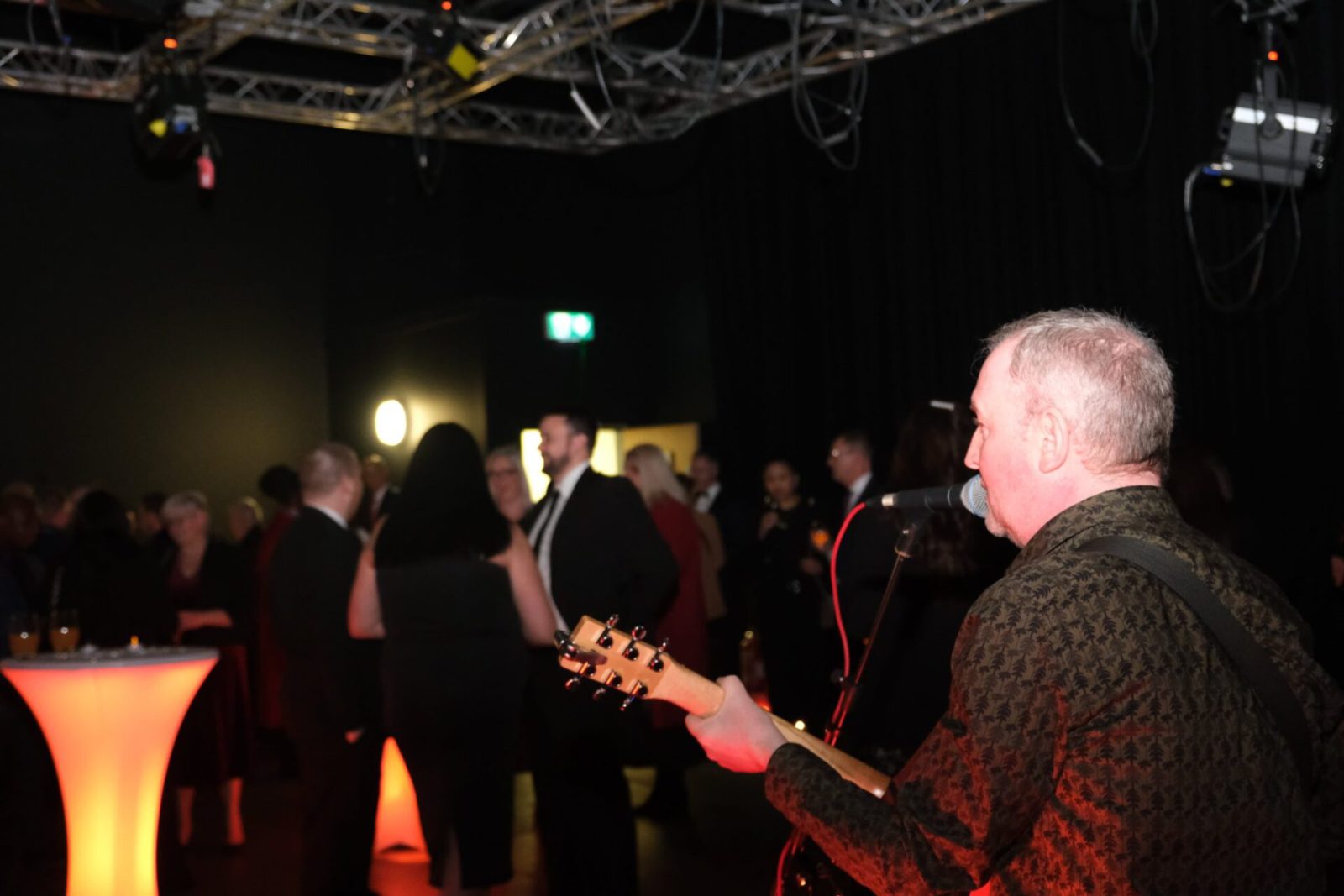 Employer awards were also presented to organisations who have ignited their businesses through apprenticeships, worked with the Apprenticeship Team to develop their apprentices and create opportunities, taken part in initiatives that have benefited their apprentices and championed the use of apprenticeships to drive their business forward.
Winners from the evening included: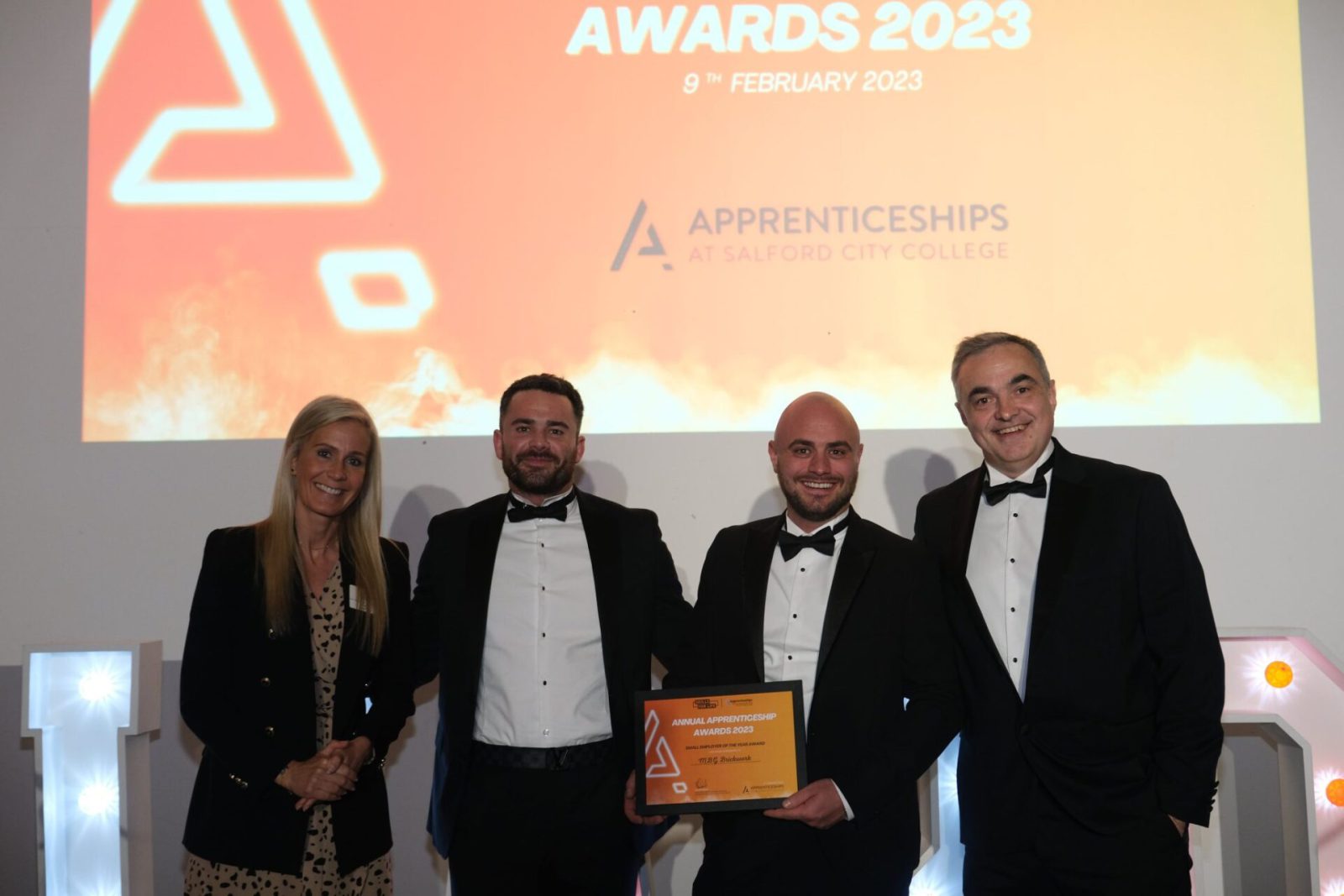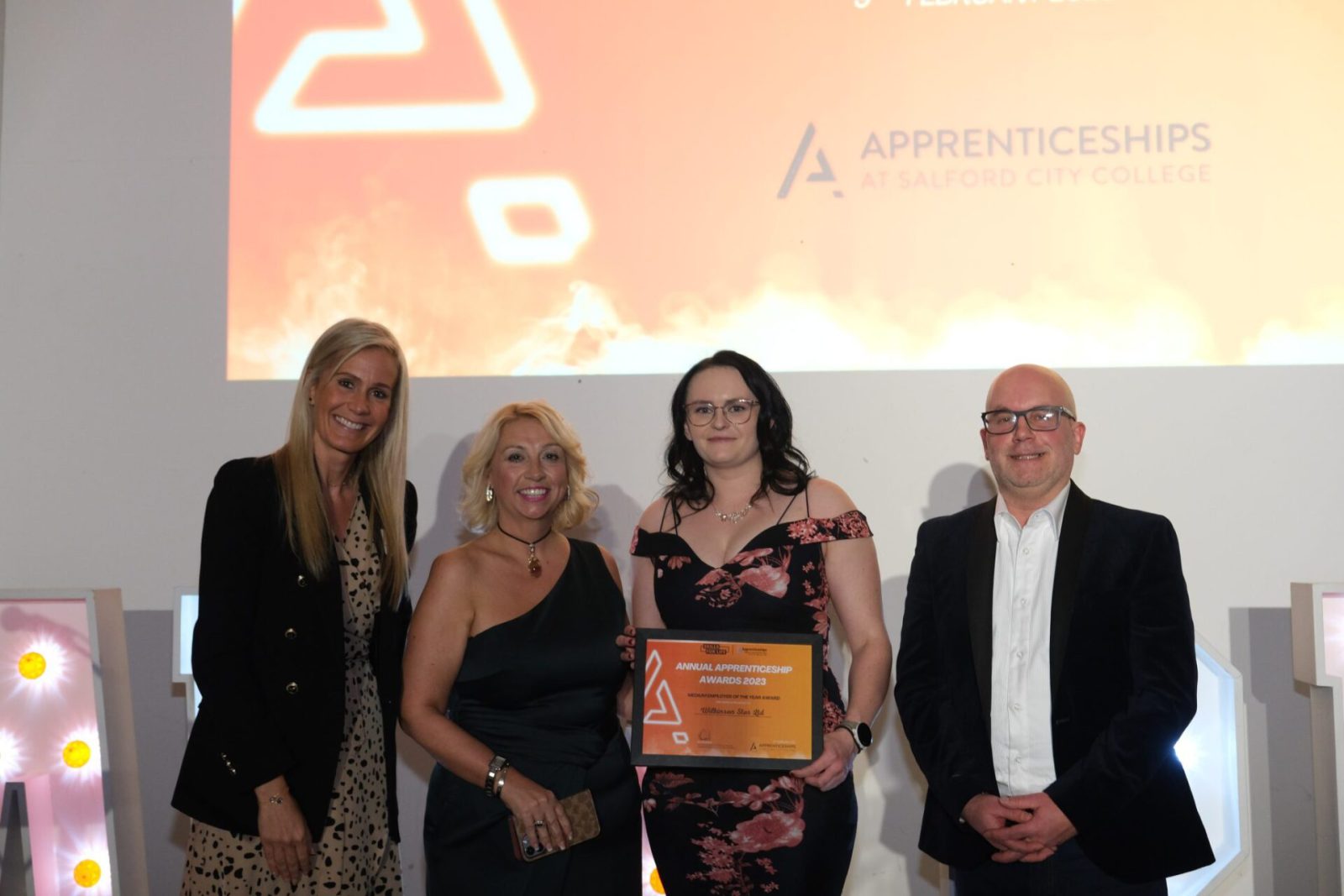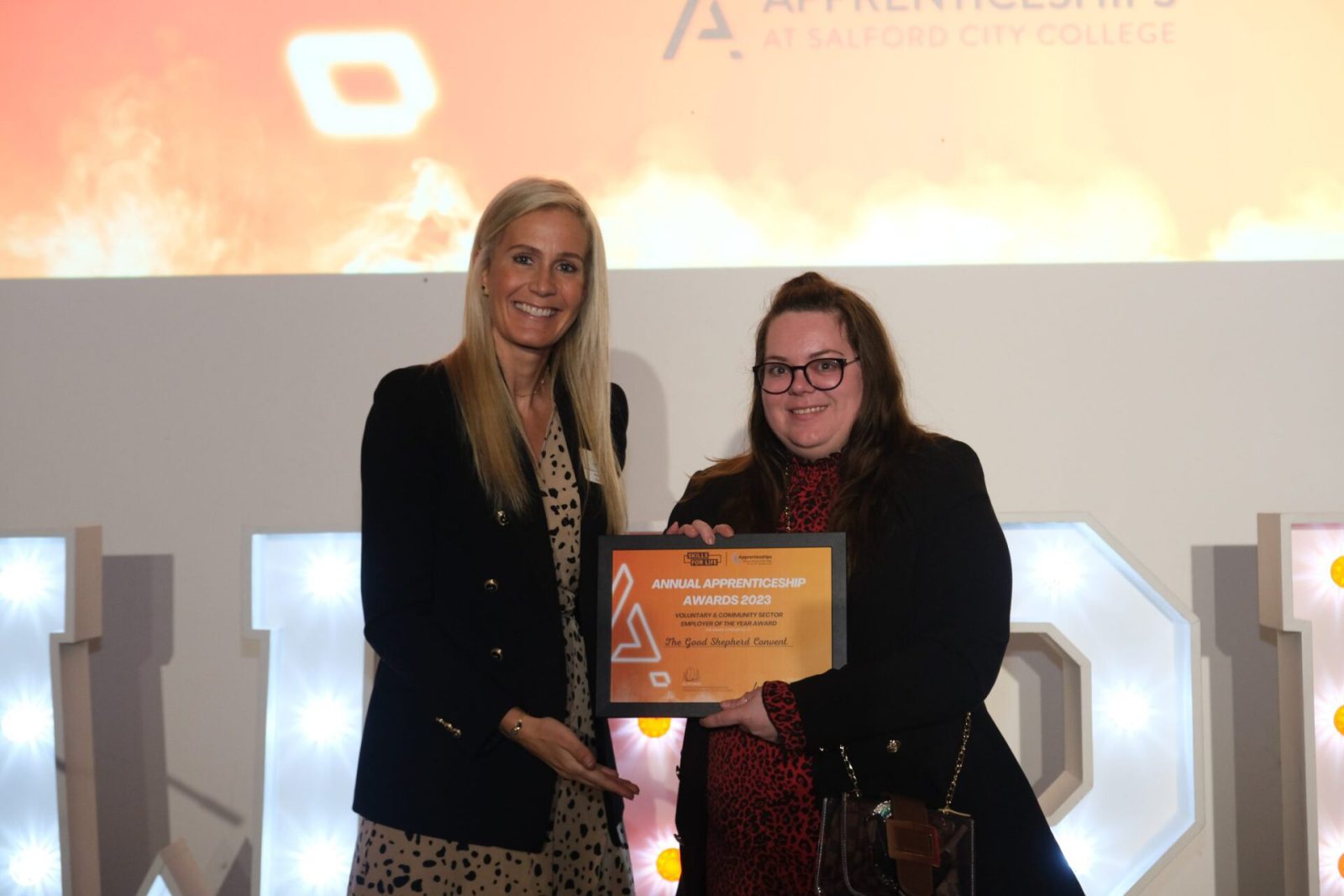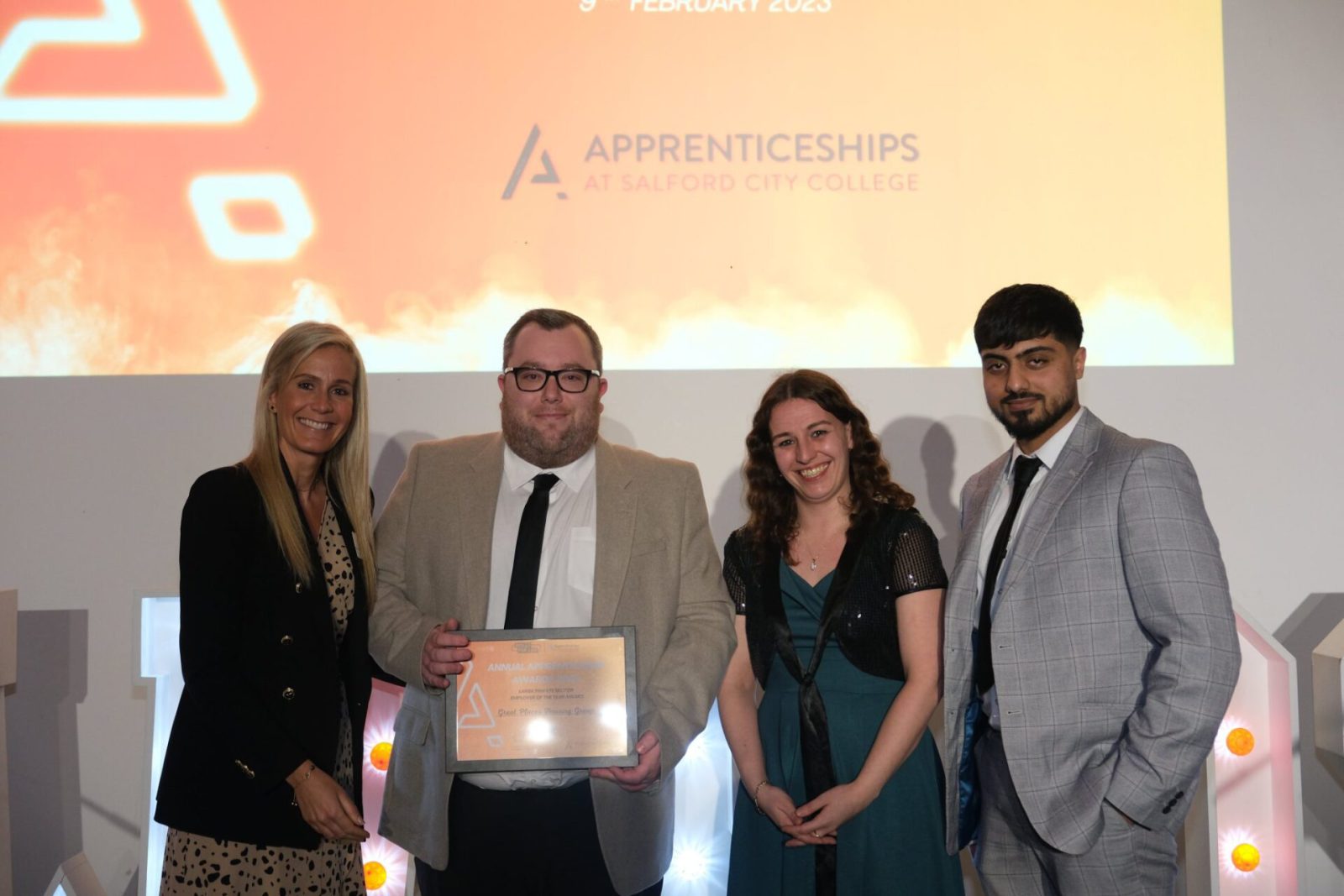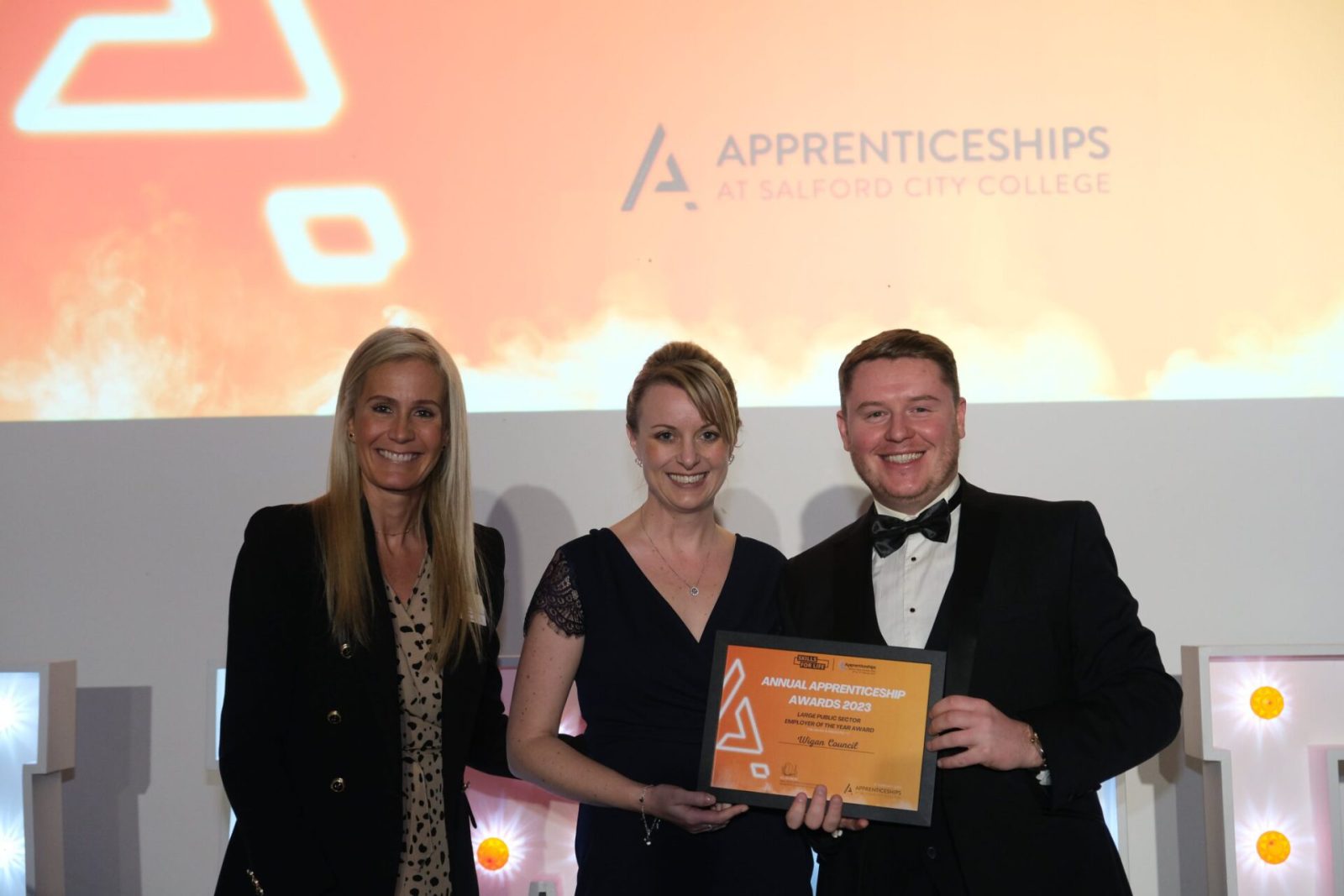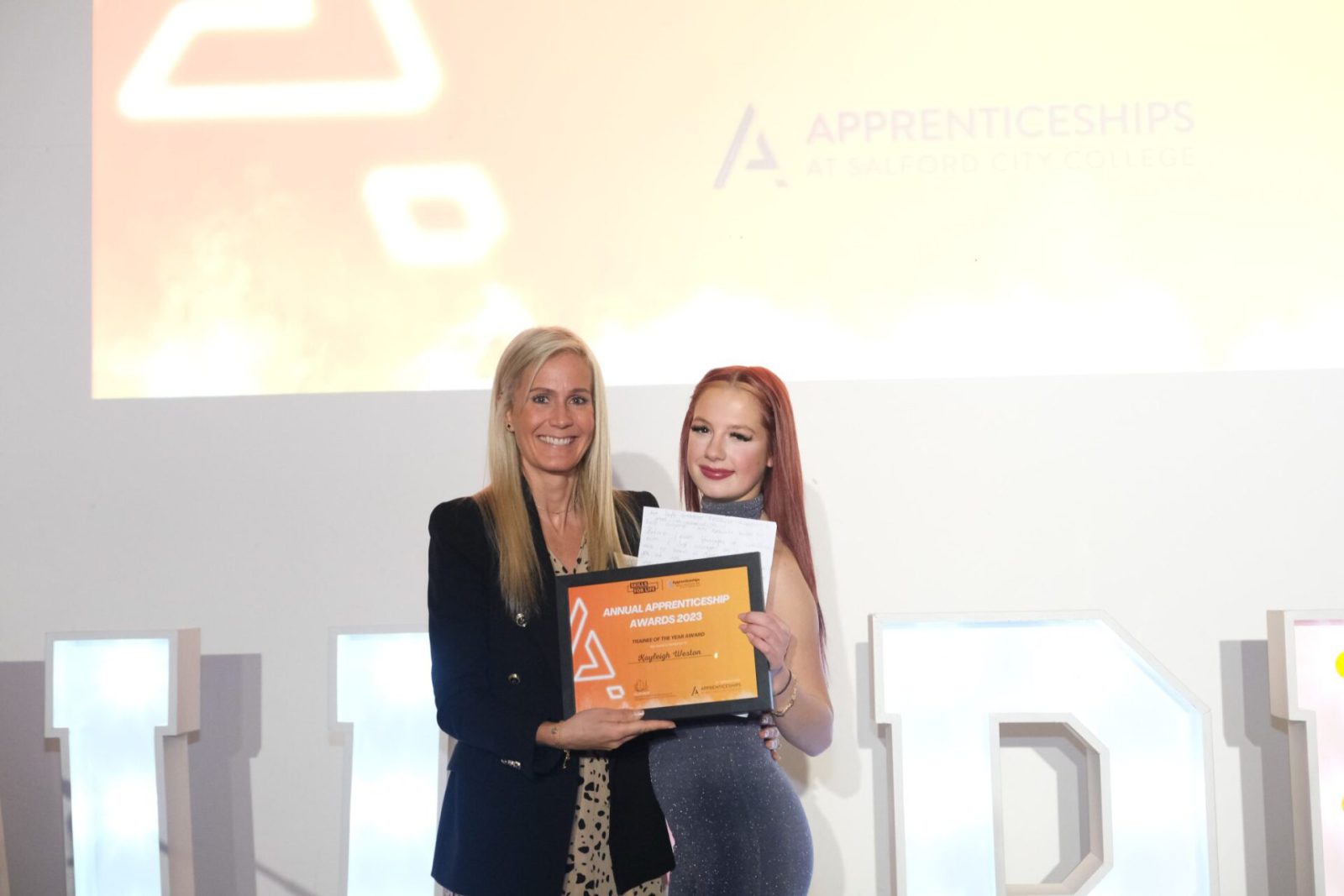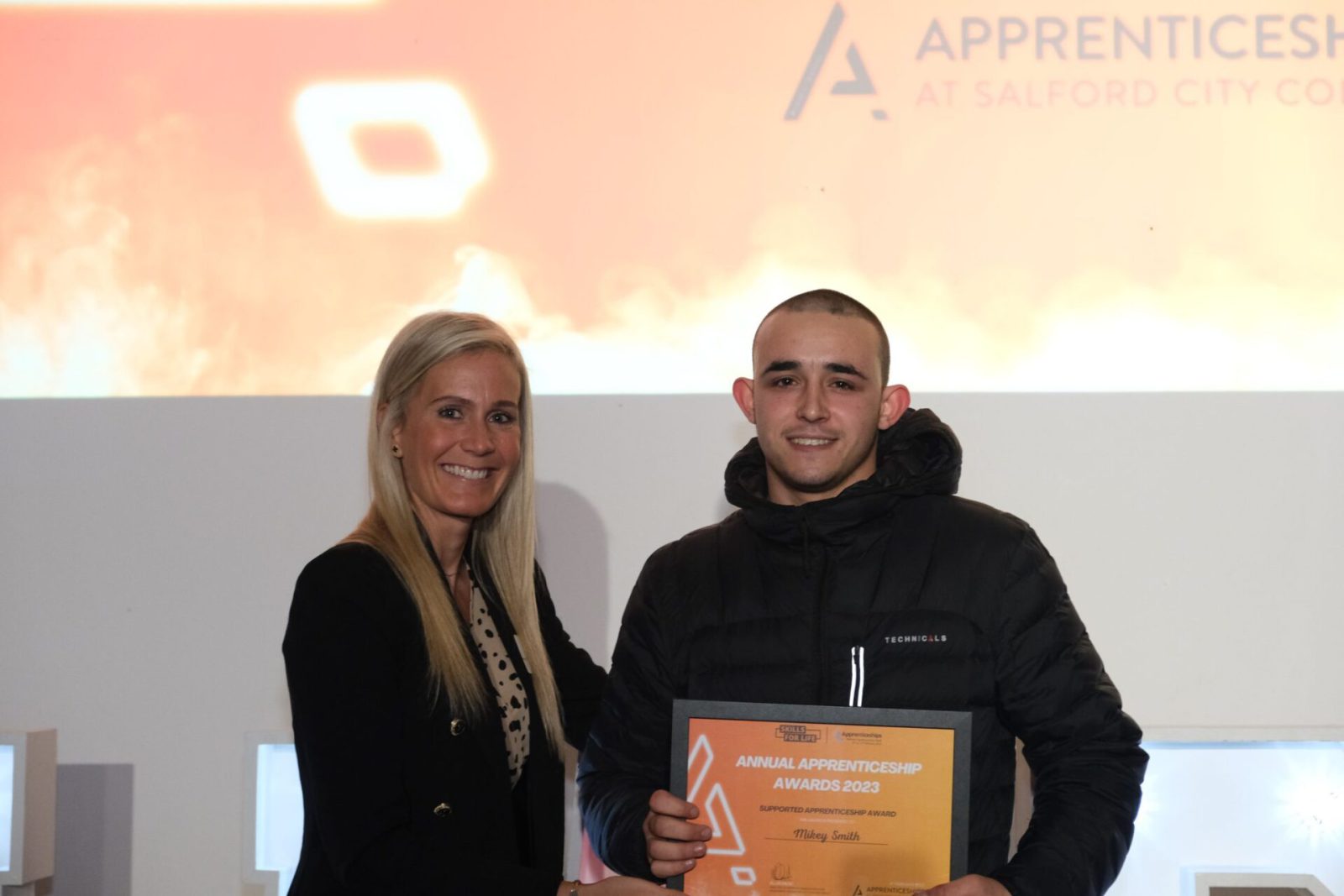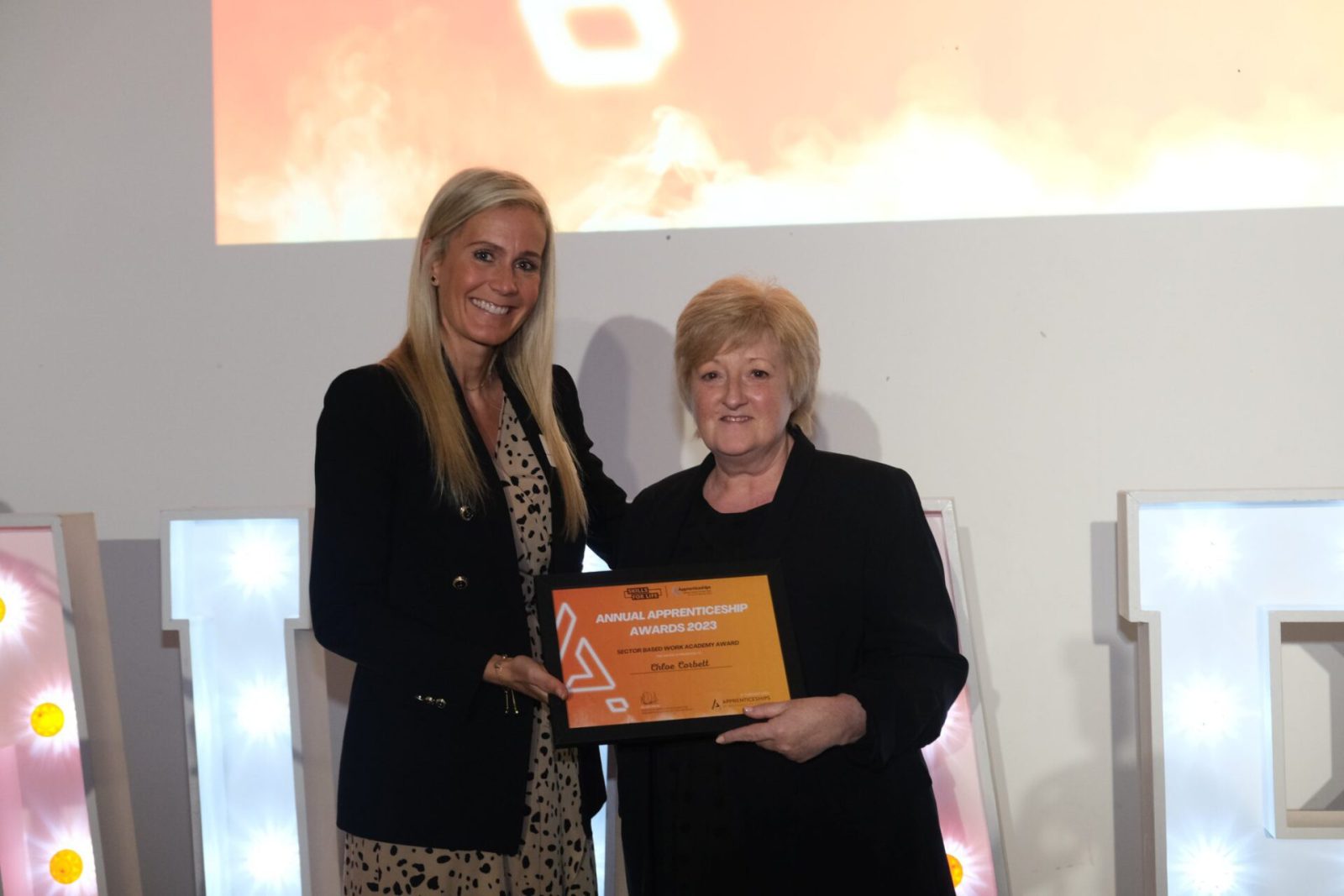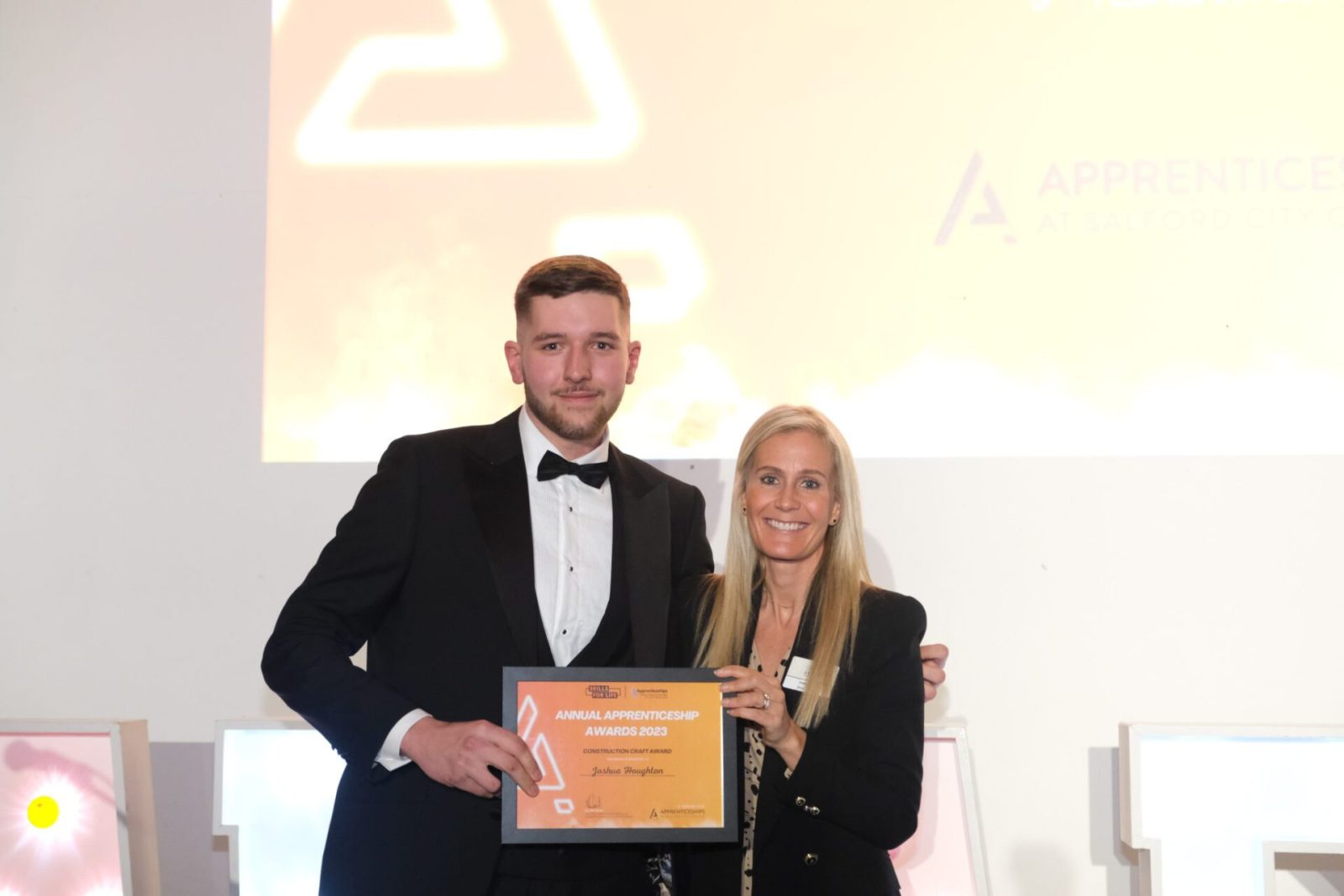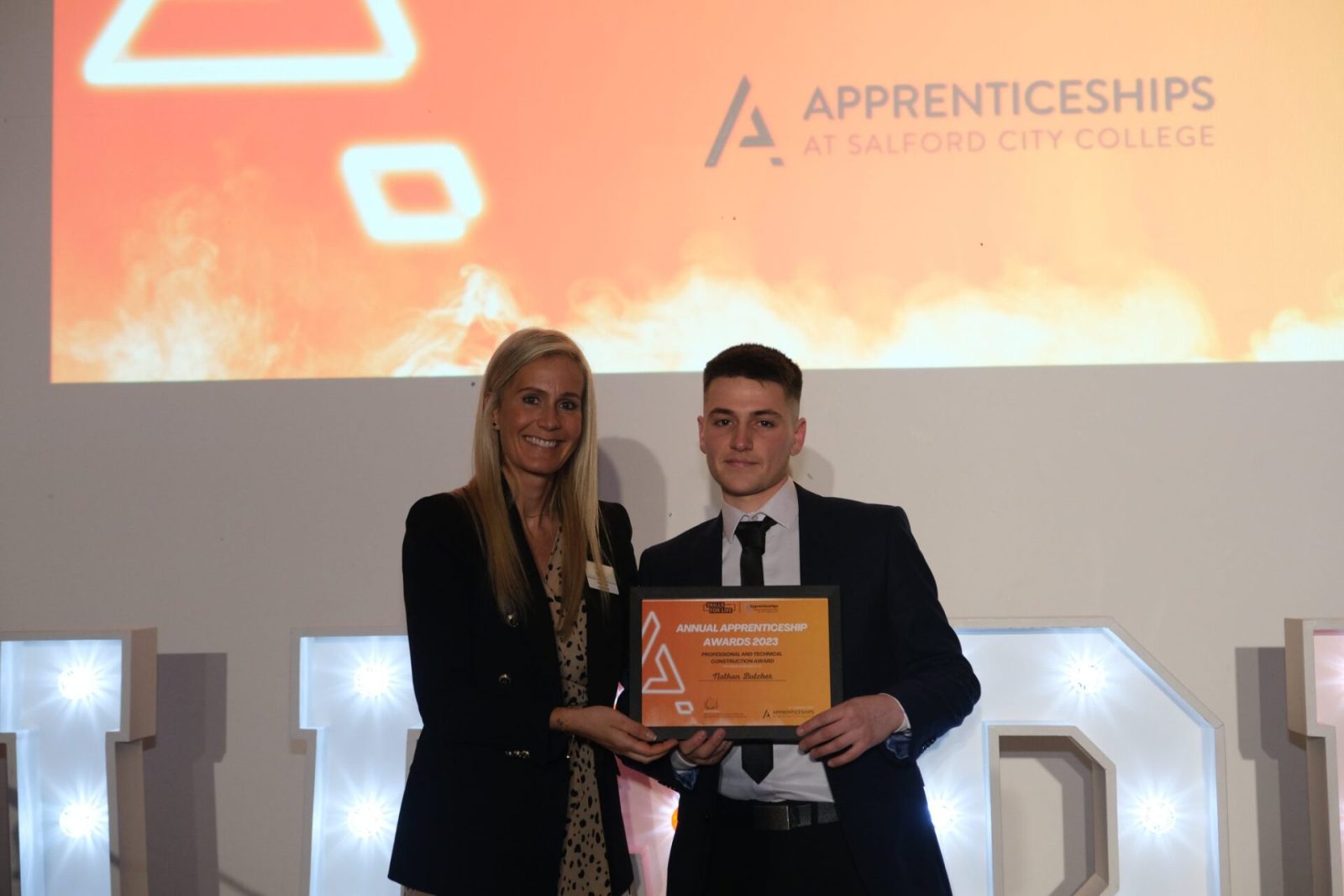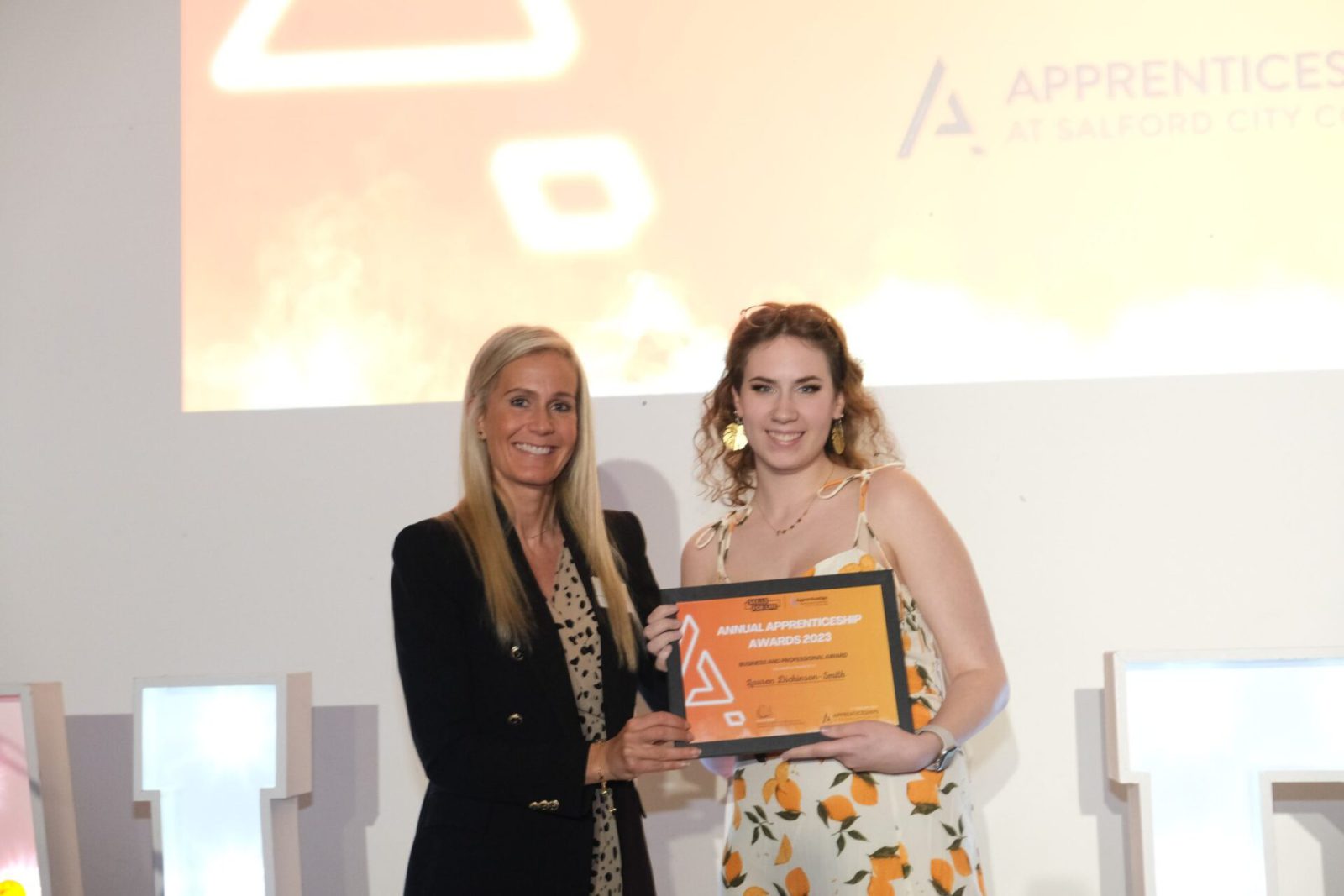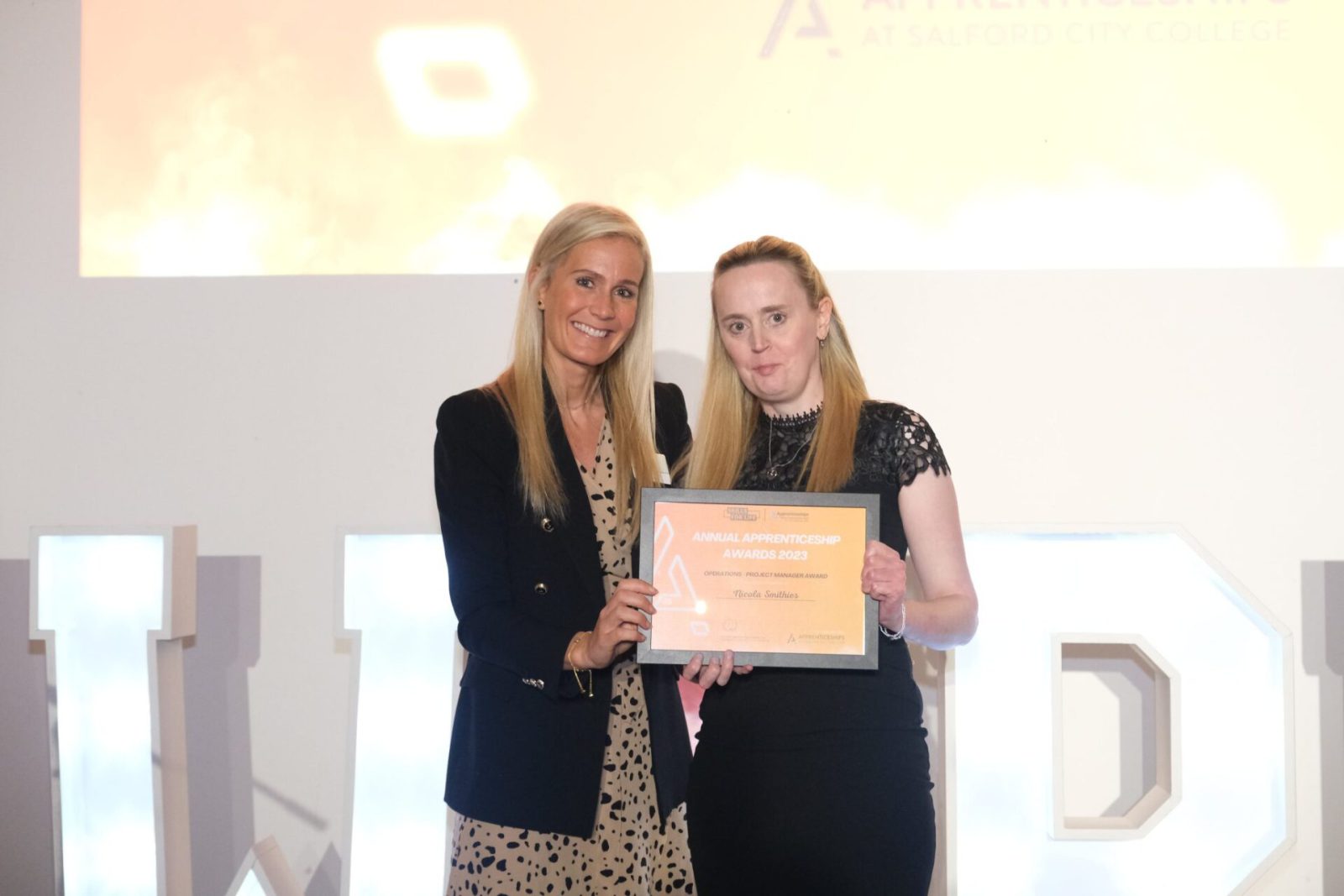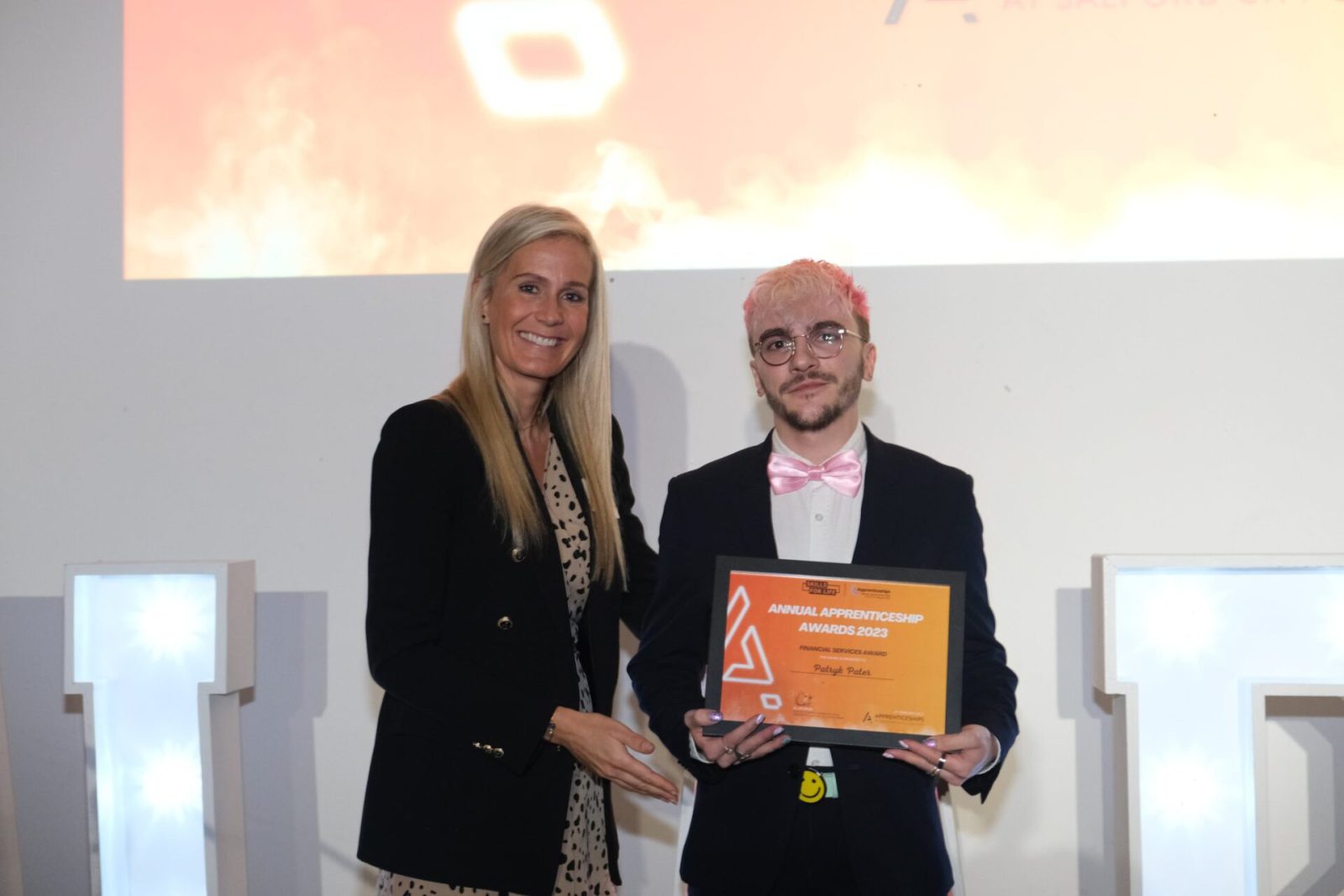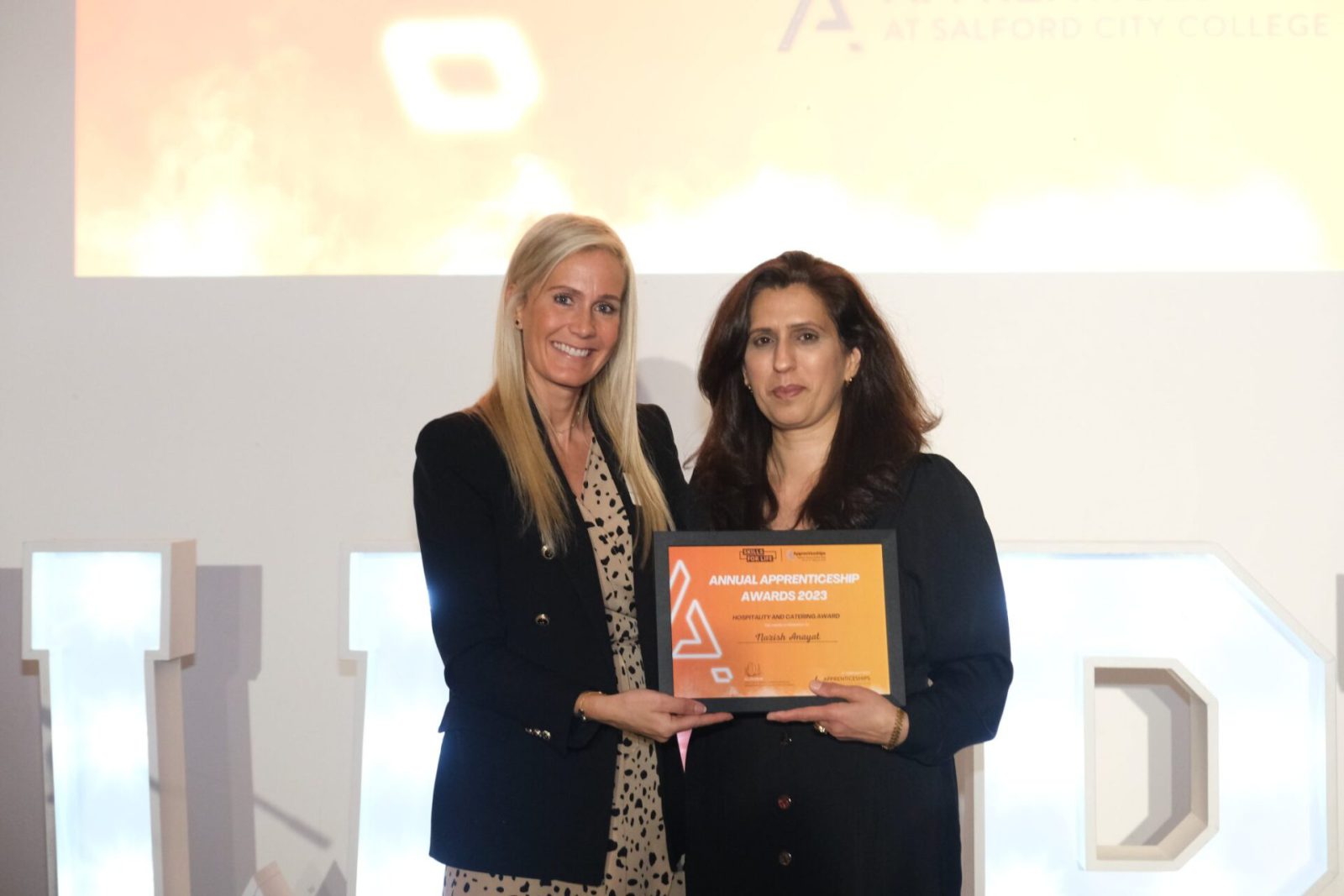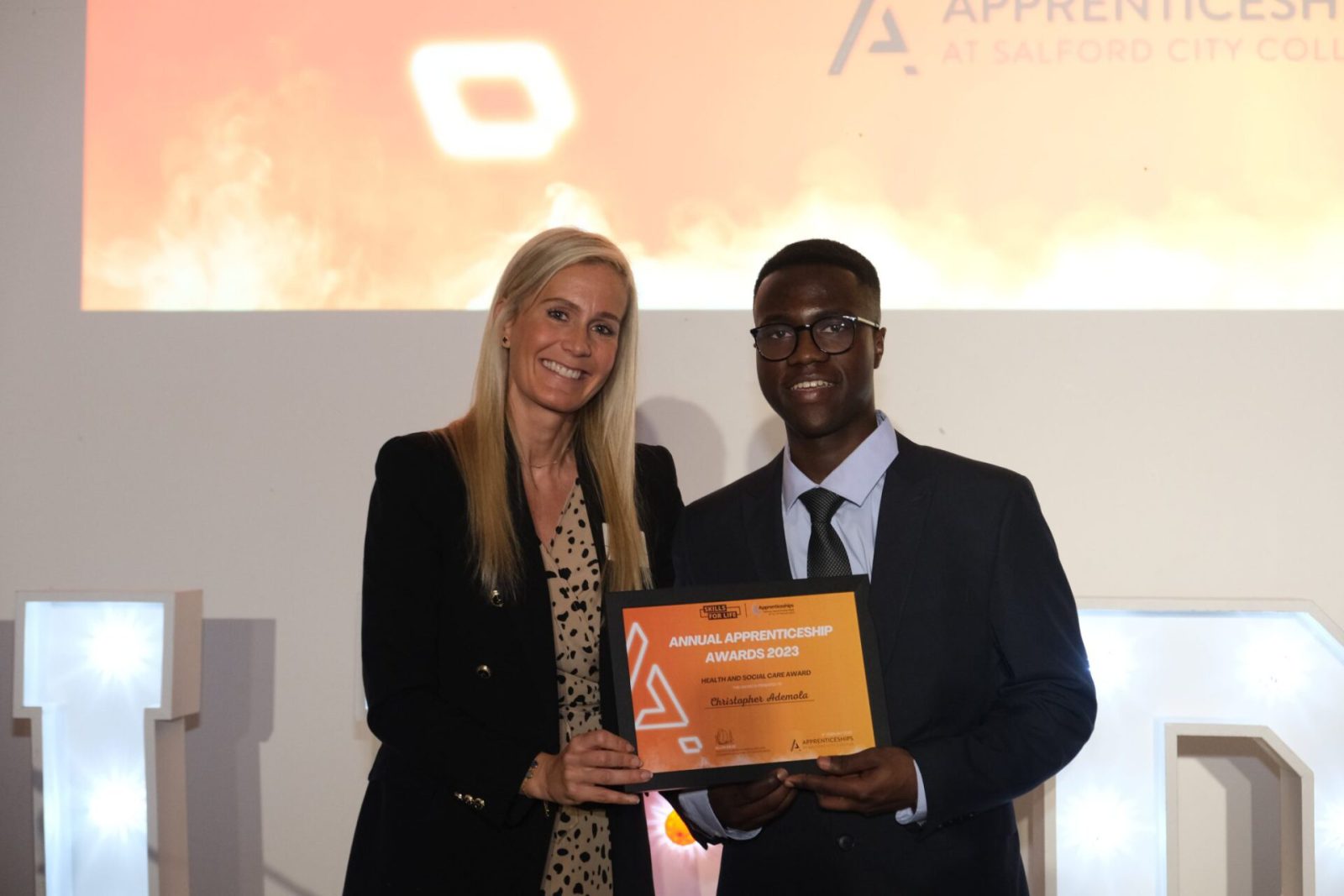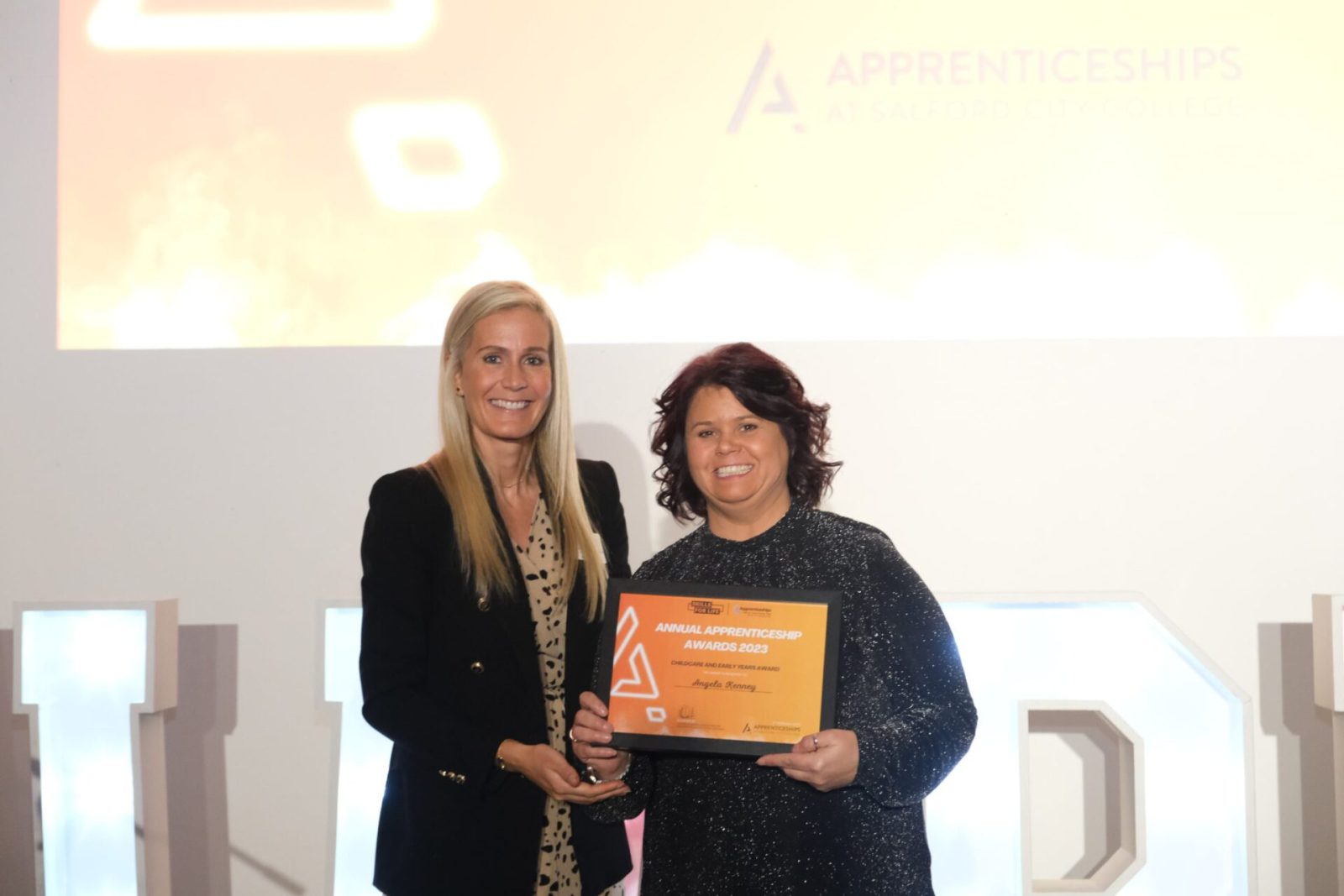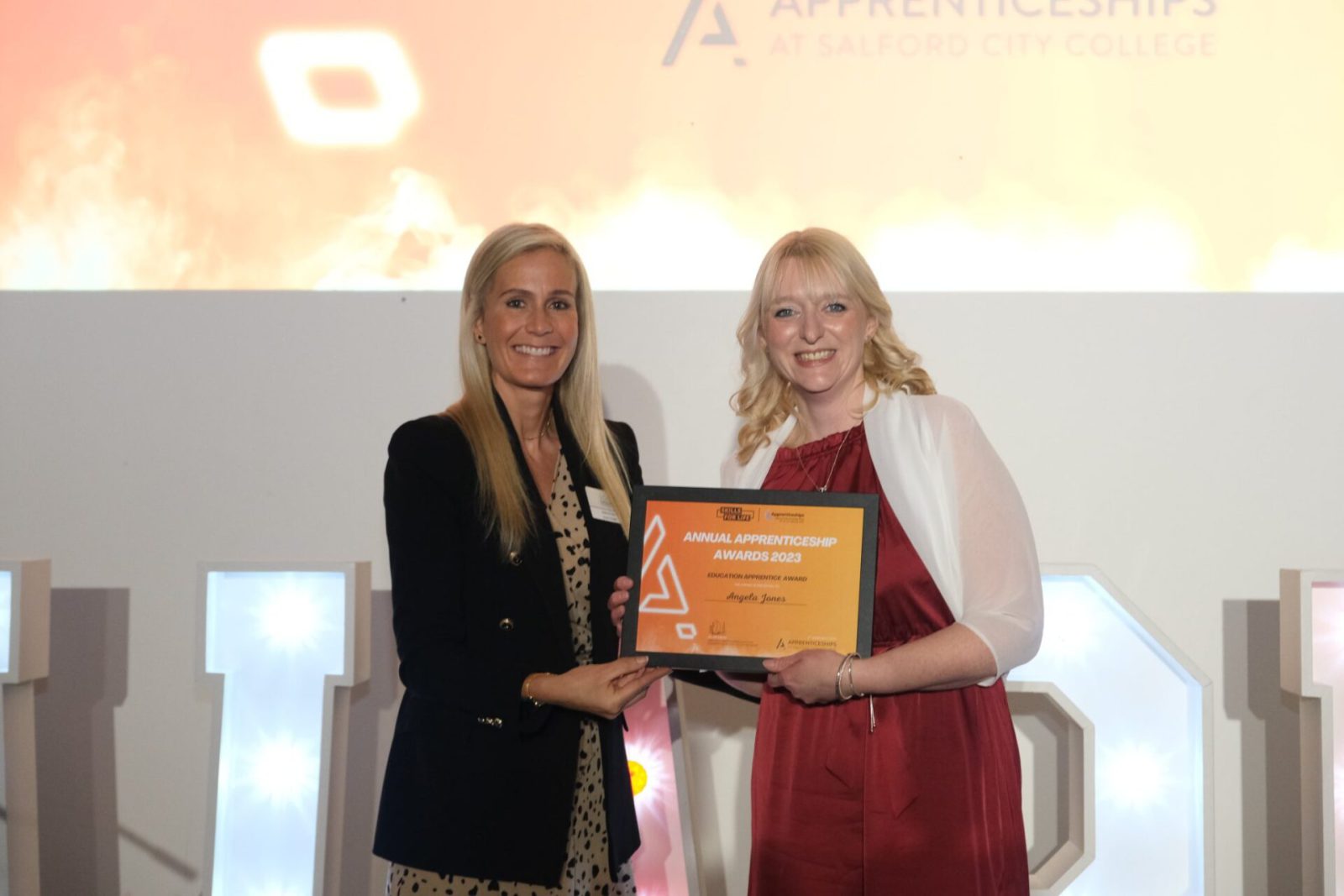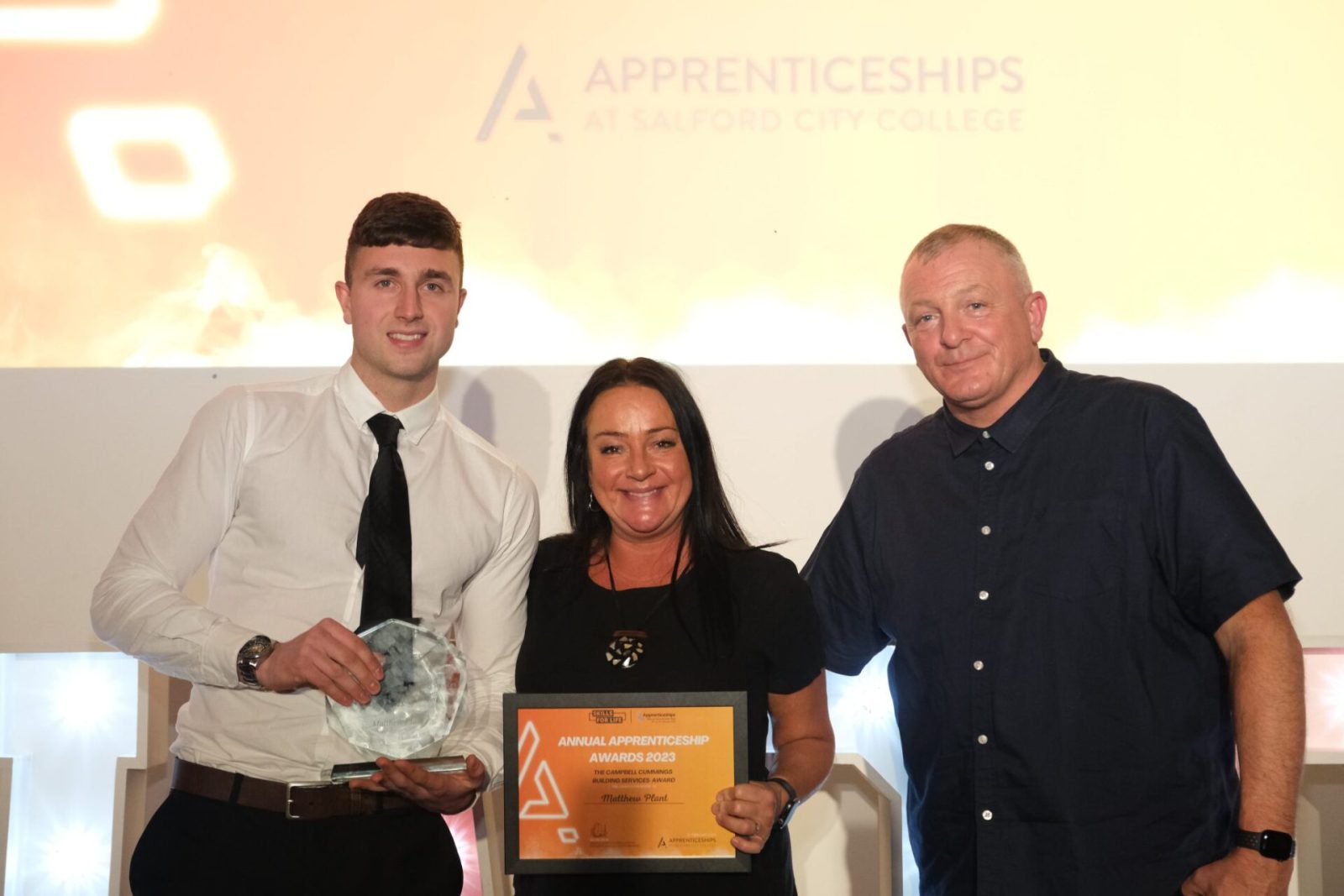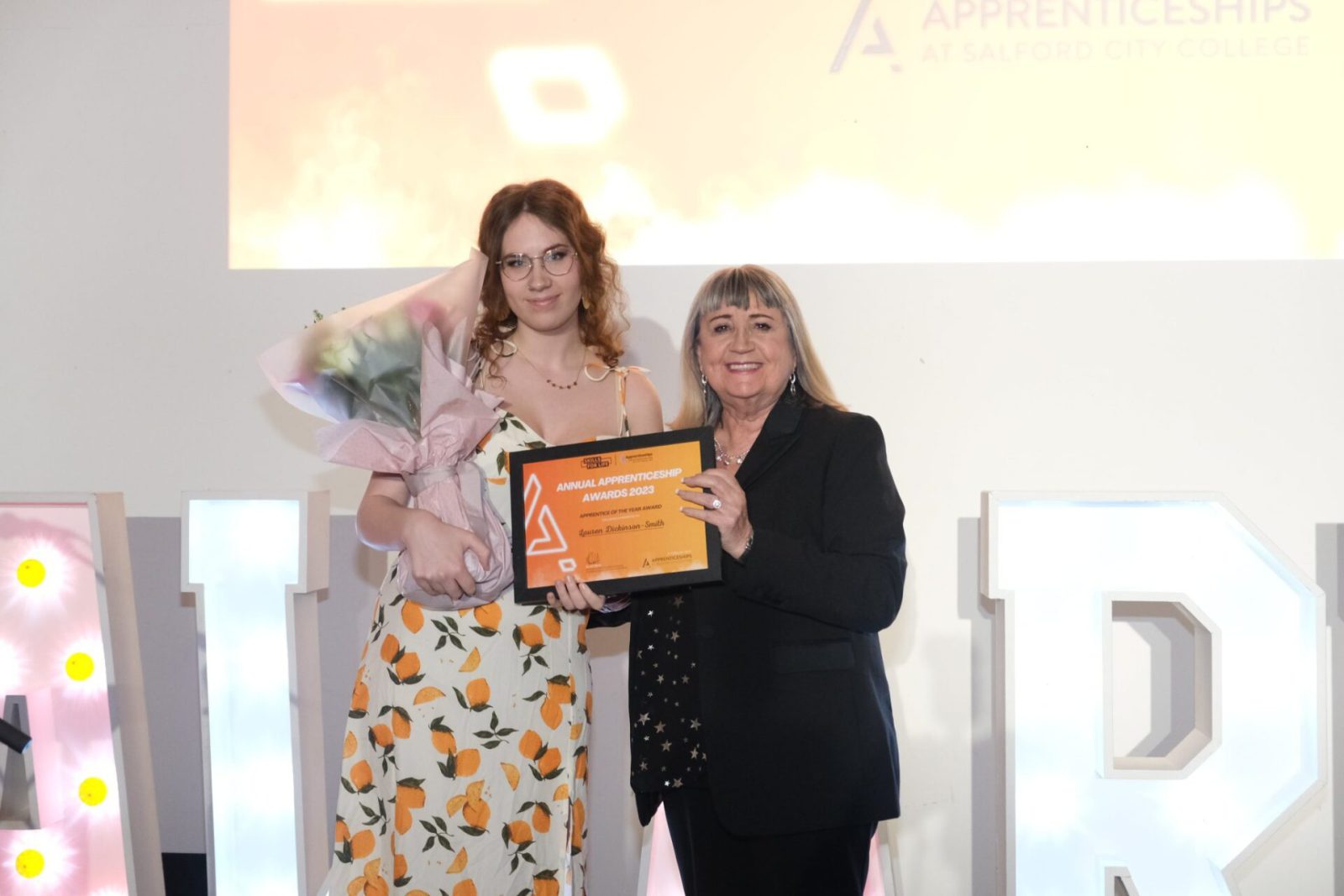 Host of the event, Allan Milne, commented: "The awards were a wonderful celebration of our apprentices and employers! It was also a great chance to recognize the brilliant work our apprenticeship team do in supporting both apprentices and employers! I am already looking forward to next years!"To find out more about how you can become an apprentice or employ an apprentice for your business, contact the Apprenticeship Team on 0161 631 5555 or email apprenticeships@salfordcc.ac.uk.